Financing & Payment Options
We Have Options to Fit Your Needs
Plastic Surgery Financing and Payment Options
Shreveport Plastic Surgery offers convenient financing plans and payment options, making it easier than ever before to pay for any procedure. We currently accept all major credit cards, cash, and checks.
Financing Plastic Surgery with CareCredit®
In addition to traditional credit cards, The Plastic Surgery Center conveniently partners with CareCredit® to offer a range of different financing options to help you achieve the results you want. CareCredit® allows you to use the card to pay for any procedure that cost $200 or more. You will not be charged interest on your repayment, if you pay this back in full by the end of the term. You term can be anywhere from 6-24 months. As with a traditional card, you can use your CareCredit® card to pay your upfront cost, and then make monthly payments to the company, itself. Click the link below to see if you prequalify.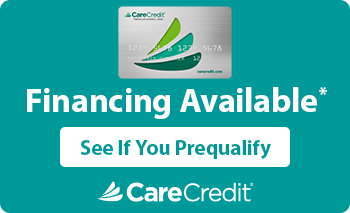 Financing Plastic Surgery with ALPHAEON CREDIT
We also accept ALPHAEON CREDIT, a second type of medical expense credit card, offered by Comenity Capital Bank. ALPHAEON CREDIT is only accepted by board certified physicians that specialize in facial plastic surgery, plastic surgery, or dermatology. Similarly to CareCredit®, ALPHAEON CREDIT offers interest-free financing up to 12 months. However, ALPHAEON CREDIT does allow for extended financing periods for a higher interest rate. If a patient chooses to use either CareCredit® and ALPHAEON CREDIT in Jade MedSpa, we will accept the interest free financing plan for up to 6 months. For surgery, the patient will have other options for longer terms.
Insurance for Plastic Surgery Options
We do accept Blue Cross Blue Shield of Louisiana. For patients planning to use Medicare to pay for or supplement payment for surgery, we prefer that you are referred by your primary care physician or specialist.
Learn More About Payment Options for Plastic Surgery
Contact Shreveport Plastic Surgery Center to learn about the cost of surgery and all of our available financing options. During your appointment, our staff will review your goals and help you choose a financing plan or payment option that works for you.
Call 318-221-1629 to get started.
Meet Your Surgeon
& Get Started Today